Come and See
"The next day John again was standing with two of his disciples, and as he watched Jesus go by, he exclaimed, 'Look, here is the Lamb of God!' The two disciples heard him say this and they followed Jesus. When Jesus turned and saw them following, he said to them, 'What are you looking for?' They said to him, 'Rabbi' (which translated means Teacher), 'where are you staying?' He said to them, 'Come and see.' They came and saw and they remained with him that day." John 1:35-39
The first disciples knew that there was something special about this Jesus, something which they could not define right away, but which they knew was what they were ultimately looking for. These disciples had to find the truth about Jesus for themselves and the only way that they could do so was to come and see.
Every person has been given a vocation by God, which is just the particular role in God's Providence that each one of us has been given for the benefit of ourselves and of the world we live in. For those who think that they have a vocation to the religious life, it is essential that they find out more about the particular kind of religious life they may possibly have a call to. It is essential that they explore just what it is that is attracting them to that life. It is essential that they "come and see."

Capuchin Franciscans are priests and brothers who have been chosen to follow the poor Christ as did their brother, St. Francis of Assisi. Inspired by the Good News of the Gospels, they first seek to encounter Jesus Christ in a personal and intimate relationship through a life of prayer, fraternity and ministry. In this experience Capuchin Franciscans are called to share Christ's love with their brothers and all they are privileged to serve.
To read more about St. Francis of Assisi and his way of living the Gospel life, please click on the links below. http://www.capuchin.org/about/history/st_francis
http://www.capuchin.org/about/history/capuchin_franciscans
To read more about the Capuchin saints who have followed in the way of St. Francis, please click here. http://www.capuchin.org/about/history/saints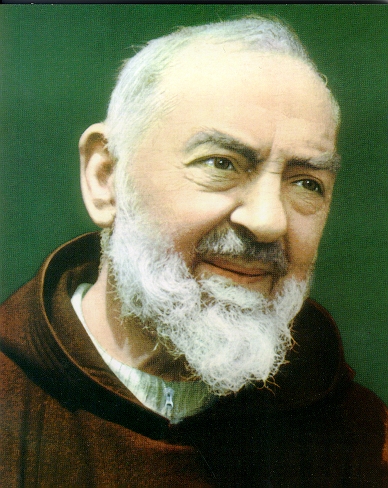 If you feel God may be calling you to follow Him as a Capuchin Franciscan and would like to learn more about us, we invite you to speak with us about possibly attending a discernment weekend. These discernment weekends are held five times throughout the year, in New York and in New England, and will give you an opportunity to meet with other men who are walking this journey of faith, to talk with our Capuchin brothers and to hear about their own vocation experiences. In other words, to "come and see". If you are a Catholic man between the ages of 18 and 40, we invite you to consider joining us.
Please click here to read our brochure What Does It Take to Become a Capuchin Franciscan? http://publishing.capuchin.org/Page Content Documents/Formation Brochure.pdf
Here is a reflection by one of our candidates, Savio Paul, on the importance of the discernment weekends in the "come and see" experience.
I felt for a long time that I was meant to be a part of the religious life. The real challenge was always a matter of which group do I belong to.

Candidacy allows me to see a little piece of what the Capuchins are all about in a kind of hands-on way, and the discernment weekends are a crucial aspect to the discernment process. It helps me answer the question, "Could I see myself living this way with these people?" It is also a time to ask many of the questions you may have about the Capuchins. However, I feel that the most important part of the discernment weekends is that you realize that on the journey of discernment, you are NOT alone. There are people just like you on the same journey who want the same important question answered: "Where does God call me to be?"

For all those who are discerning, I hope that you keep asking in your prayers for God to lead the way, and also that you look and listen very carefully for the answers. We don't always see how God answers our prayers. The discernment process can take a while, so be patient: things don't necessarily happen when we want them to, they happen when God needs them to. Looking back it is incredible how much He has already shown me when I actually sat down and took the time to realize it. I can only imagine what He has in store for me in the years to come, and I can't wait. The good things in life rarely come easy: the discernment journey is no exception, and that's okay.
We offer a special discernment program for high school students who may be thinking of a call to be a religious priest or brother. For more information, please click here. http://publishing.capuchin.org/Page Content Documents/High School Student Discernment program.pdf
________________________________________________________________________________________________________________________________________________
On November 30, the Church will begin the Year of Consecrated Life, an opportunity to celebrate all that religious men and women contribute to the life of the Church and to learn more about their particular way of life. To read more about all that is happening in our province and beyond to celebrate this special year, please click here. http://yearofconsecratedlife-provinceofstmary.com/
______________________________________________________________________________________________________________________________________________
For more information on the Capuchins and on discernment, please explore this web site. If you are interested in talking to us about your possible call, please contact Brother Tim Jones, Director of Capuchin Vocation Ministry, at St. John the Baptist Friary, 210 West 31st Street, New York, NY 10001-2876/ phone: 845-642-1025 / brotimjonesofmcap@gmail.com.

There is no cost and nothing to lose....you can only gain in the love and knowledge of Jesus and Francis.