OUR COMMITMENT TO YOU
We engage our volunteers' spiritual lives as foundational support for their ongoing spiritual growth.
CYFM and the Capuchin Franciscan Province of St. Mary are committed to the development of the faith life and ministerial experiences of our Cap Corps Volunteers. We provide meaningful ministry experiences and on-going skill development so that our volunteers can obtain meaningful jobs in the future.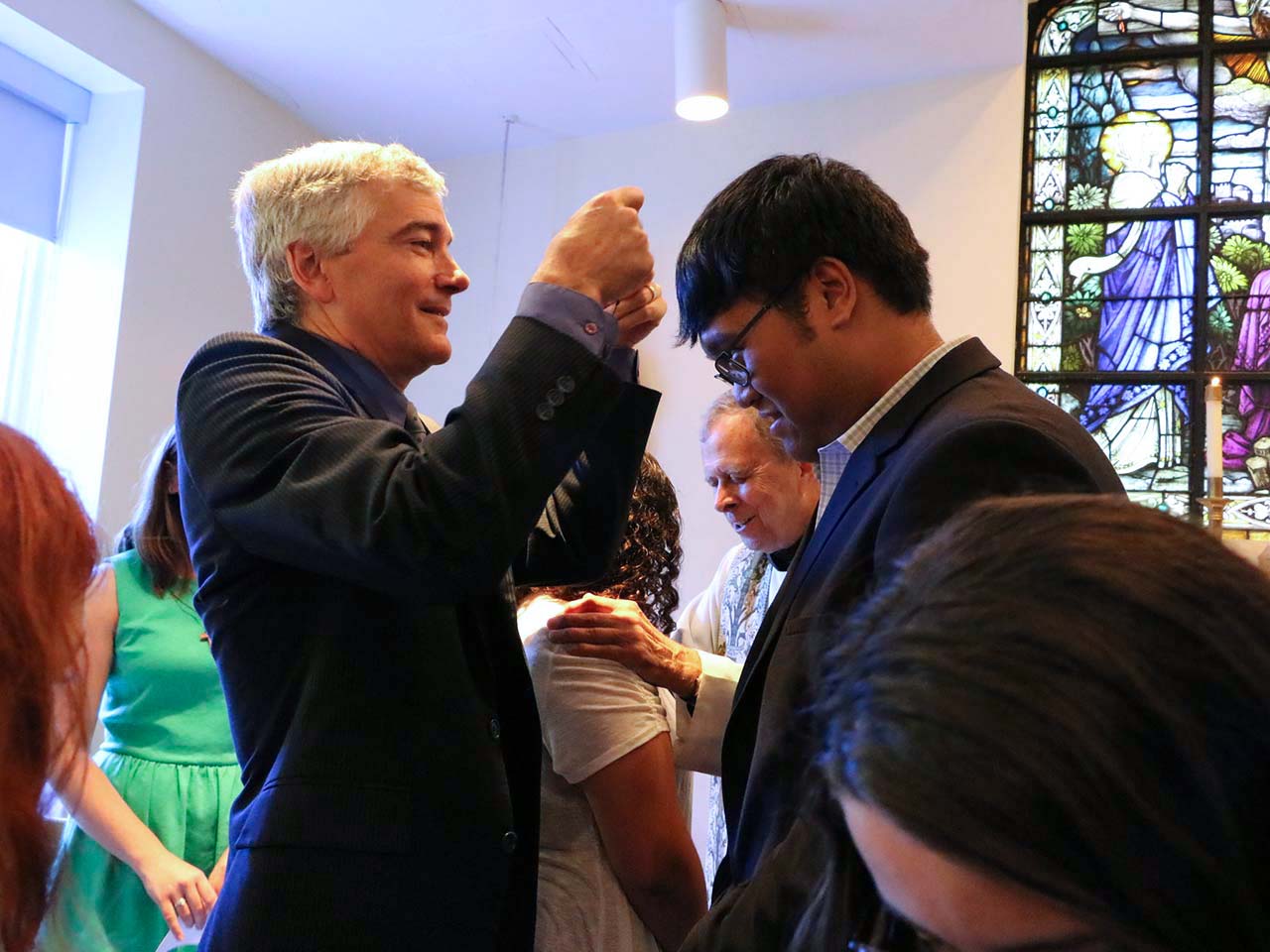 FRANCISCAN SPIRITUALITY
Living a simple life in community.
Early in St. Francis' conversion, he heard the Lord speaking to him to "Go, rebuild my Church." At first St. Francis began to rebuild the physical church that was disintegrated. Later, St. Francis realized that God was calling him to rebuild the church spiritually by living out the Gospel. Responding to this call, Francis became popular for his charismatic preaching, love of God in all things, and his simple living. CCVs participate in this tradition today at CYFM in its ministry in the lives of teenagers and families by leading small group discussions and large group presentations, loving those who come through the doors of CYFM.
OUR MINISTRY
Cap Corps Volunteers are active leaders in all of our programming. We minister collaboratively as a team of experienced youth ministers. The spirituality of St. Francis and St. Clare guides all that we do. Our diverse and varied ministry focuses in three main areas: retreats, parish youth ministry, and three, week-long outreach service projects.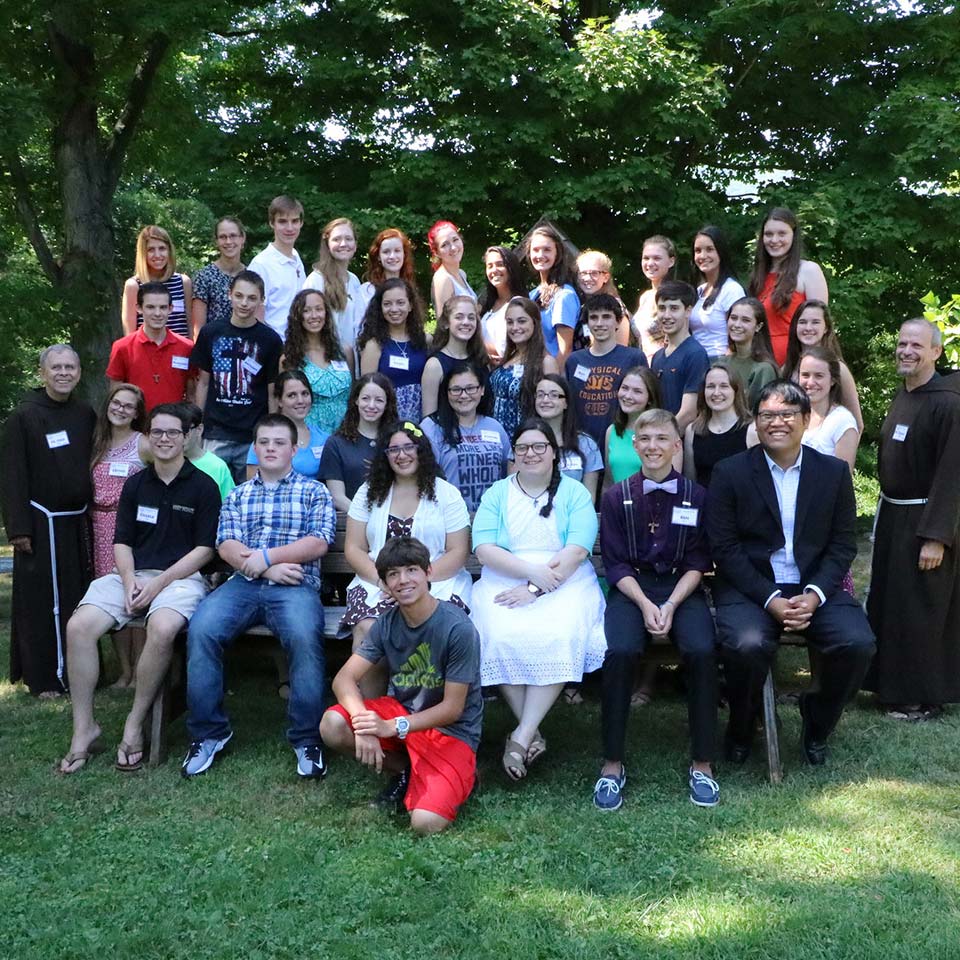 RETREAT MINISTRY
CYFM offers a great variety of retreat experiences for young Catholics and their families. For parishes and schools, we offer Pre-Confirmation, Confirmation, and 5th -12th Grade Class Retreats. In addition, we invite youth from all over the Hudson Valley and surrounding areas to come together for our popular 7th and 8th Grade Overnights, Day By Day Agape Crusillo-style weekends, Leadership Training, local and out-of-town, week-long Outreach Retreats, as well as other overnight and weekend retreats throughout the year.
PARISH YOUTH GROUPS
The parish youth minister coordinates the program with the parish core team of adults and teens, facilitates youth participation, and encourages adult volunteers to fill necessary roles. CYFM's DDA retreat provides a powerful evangelization experience for parish teens and is highly recommended as an integral God's TYM (Total Youth Ministry) is a youth ministry program on the parish level in conjunction with Capuchin Youth & Family Ministries (CYFM). This program is geared for parish high school teenagers. It is built on the eight components of Youth Ministry as outlined in the 1997 US Bishops' Pastoral Letter, Renewing the component of a parish's God's TYM program.
For more information on becoming a God's TYM parish and or to attend these trainings. Contact Tom Brinkmann at 845-424-3609 x 223.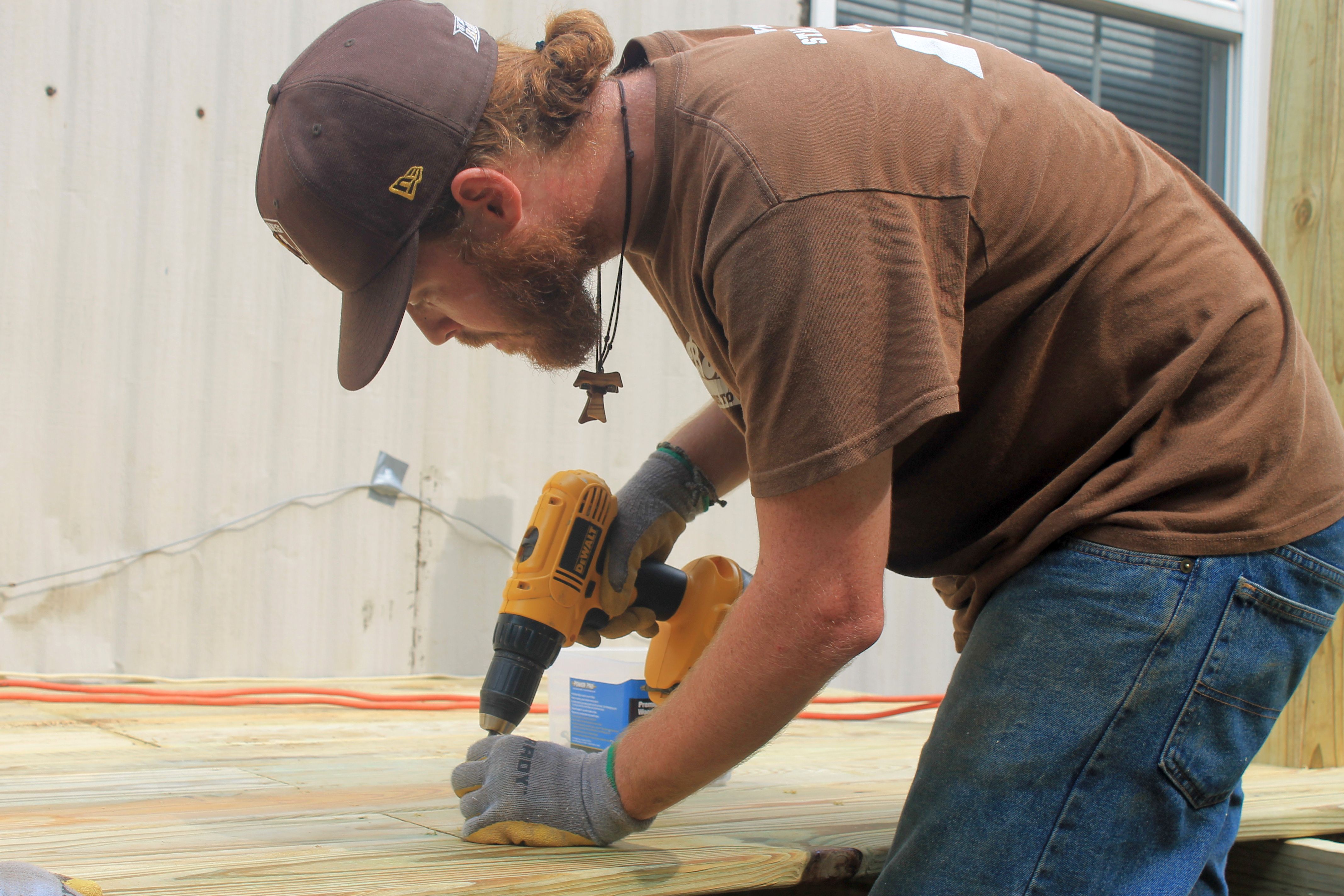 OUTREACH PROGRAMS
Capuchin Youth & Family Ministries has three basic outreach programs. Each of which has both faith and service as their base. These three programs are College Capuchin Outreach Program (CCOP), Capuchin Outreach Program (COP), and Capuchin Appalachian Mission. The purpose of these programs is to continue the mission that God gave to Saint Francis of Assisi, "go forth and rebuild my Church."
Community is an essential element of the Cap Corps Volunteer experience. An environment is created where individuals can grow personally, communally, spiritually and ministerally through communal prayer, meals and support.
Cap Corps Volunteers learn how to respect and encourage one another in community. Learning how to communicate with others in community is a skill that can be used beyond the Cap Corps Volunteer in both jobs and relationships.
Simple living allows CCVs to concentrate on personal relationships with people instead of focusing on money
Each week, Cap Corps Volunteers share at least three community meals, three community prayer times, and a special celebration of the Eucharist. Cap Corps Volunteers are also offered the opportunity to participate in spiritual direction.
Cap Corps Volunteers are asked to live simply during their year of service. Simple living allows CCVs to concentrate on personal relationships with people instead of focusing on money.
The volunteers' home (a.k.a. "The Red House") is comfortably furnished and has 6 individual bedrooms and two guest rooms as well as plenty of community space to share.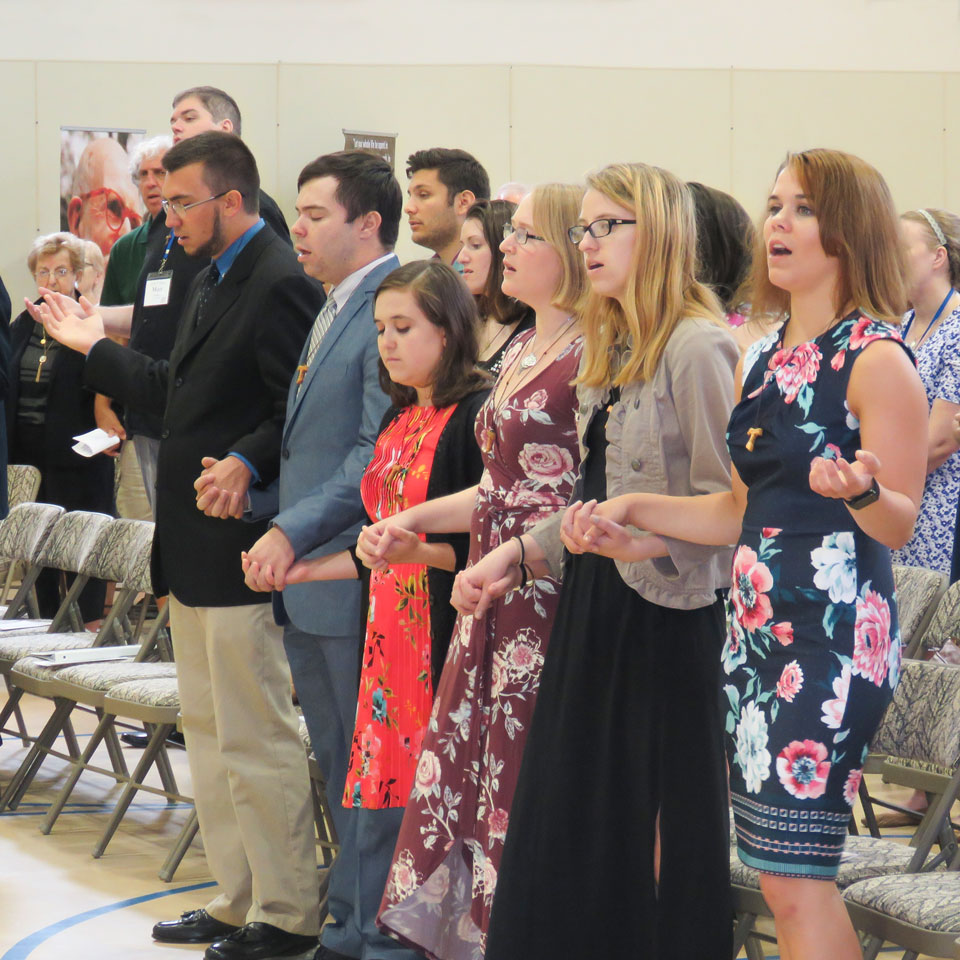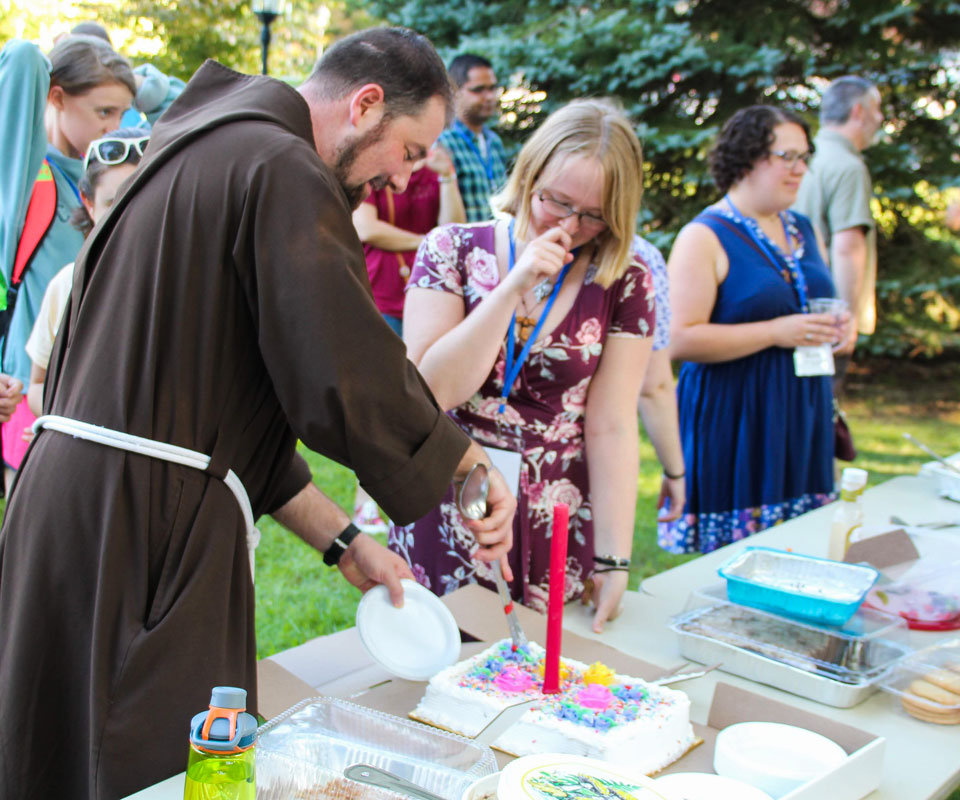 The CYFM community is much larger than the Red House. Cap Corps Volunteers are welcomed by the larger community of CYFM involved families in the area and by the Capuchin Franciscan friars who make the area feel like home.
Our volunteers live in Beacon, NY, in the beautiful Hudson Valley on the majestic Hudson River. Quiet parks, beautiful scenery, and popular hiking trails are all around… and New York City is just a train ride away.
"The content of our message will be heard only when it is lived in our relationships and community life..." - from the Bishops' letter Renewing the Vision
We are commited to the Cap Corps Volunteers
Furnished housing: 8 bedroom house (former convent) in Beacon, NY
Health Insurance
Major Medical Health Insurance through Catholic Network of Volunteer Services
Community car available for ministry related activities
Gas money for ministry related activities
House phone and Internet provided
Program runs from late August - late July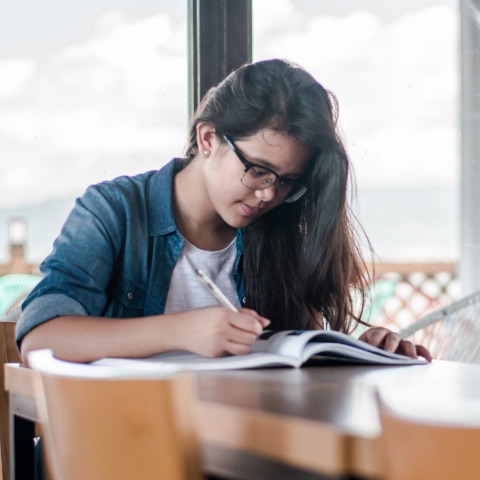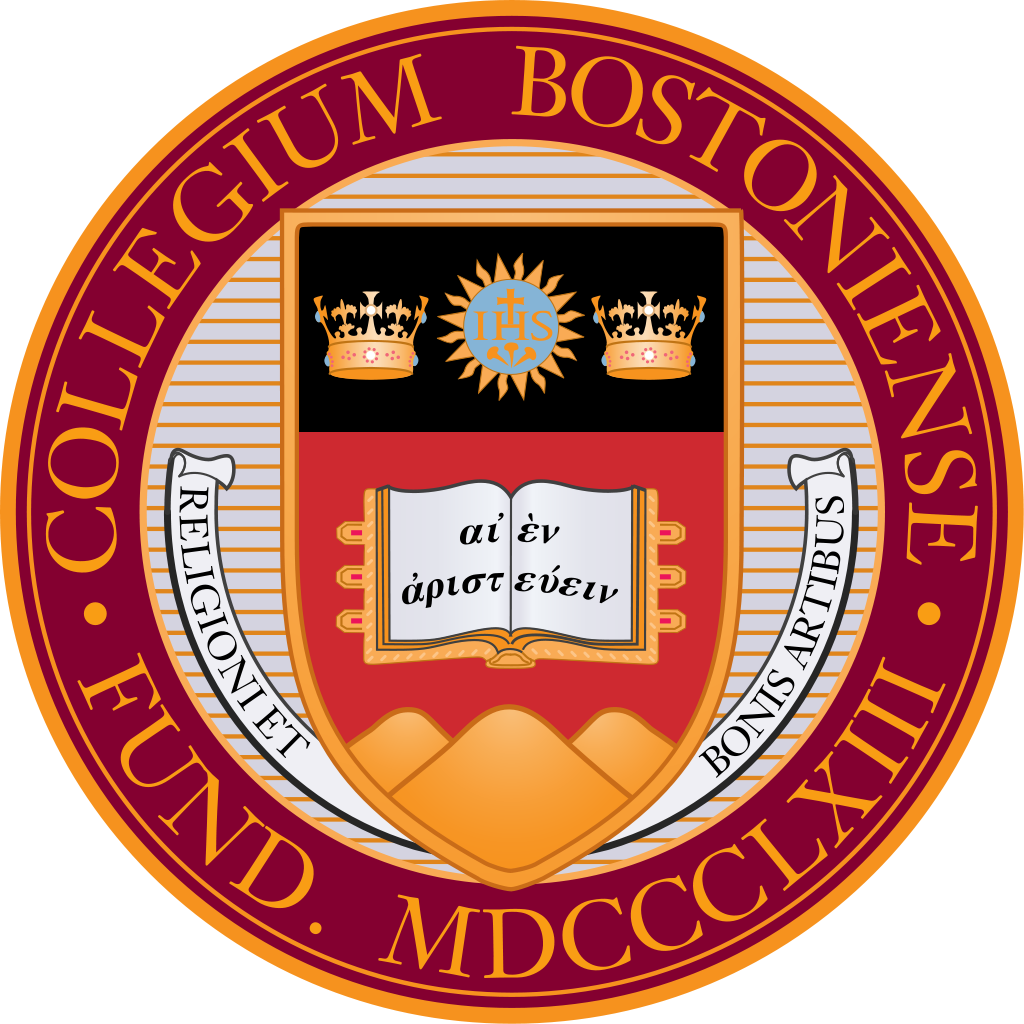 Boston College's School of Theology and Ministry
Generous scholarships to all current/former Cap Corps, NY volunteers that are admitted into one of their degree programs.  A full-tuition scholarship may be available for one or more Cap Corps Volunteers.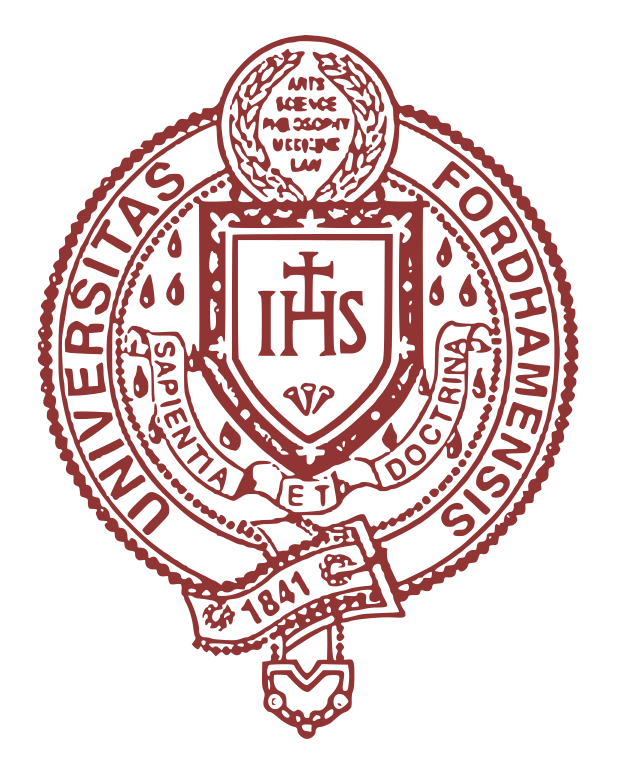 Fordham University's Graduate School of Religion and Religious Education
Scholarship awards up to 40% of tuition available to Cap Corps NY Volunteers who are admitted to various Master's degree programs.  A limited number of Guaduate Assistantships can increase the financial aid, some covering full tuition.
The Master's degree programs include:
M.A. Religious Education

M.A. Education in Youth and Young Adult Ministry 

M.A. in Pastoral Care

M.A. in Pastorial Counseling

M.A. in Pastoral Studies

M.A. in Christian Spirituality
Certificates include:
Certificate in Faith Formation

Certicate in Spiritual Direction
Raised in the small town of Durham, CT, Danielle Drop now lives with her parents, Anne and Dan, in the even smaller town of Mohnton, PA in the heart of Amish country. An only child for a brief two years, Danielle has two younger twin sisters, Jessica and Samantha, who run cross country and track for the University of Georgia. The family wouldn't be complete without Danielle's beloved dog, Pepper, an adorable bluetick coonhound mix.
Despite being a long-time parishioner of St. Coleman's Church in Middlefield, CT, Danielle's faith did not truly become her own until she became involved with campus ministry at Hofstra University, where she earned her undergraduate degree in Public Relations and minored in
French and Drama. Inspired one October day to attend her first campus mass, Danielle learned about the Newman Club's upcoming fall retreat. In a (literal) leap of faith, she attended the retreat, and she's been hooked on Jesus ever since! As a member of the Newman Club, Danielle participated in weekly meetings, various service projects, and mission trips to Camden, NY and Tiger, GA.
After her trip to Camden, Danielle was inspired to serve after graduation, and one of the missionaries informed her about the Catholic Volunteer Network and its year of service programs. She followed this call and, after much research and a heartfelt talk with former CCV Mary Russomanno, she applied to be a Cap Corps Volunteer.
Danielle is the first Cap Corps who, after her graduation at Hofstra, began a hybrid Masters of Arts program at Boston College to study Theology and Ministry. She completed her first six weeks of classes on campus this past summer, and she (very skillfully!) balances one online class a semester during her Cap Corps year. This master's program also means this CCV will be back for a second year, and she's excited for the possibilities in store.
Danielle is a proud dog lover, world traveler, amateur artist, and a firm believer in the power of a good cup of (black!) coffee. When she's not busy leading retreats, doing schoolwork, or running our Instagram account, Danielle can often be found running around Beacon, often in a pair of sneakers, but sometimes with her camera in one hand and an almond milk latte in the other. Her other Cap Corps can attest she never manages to sit still long enough to rest, but when she does, she enjoys watching musicals or reading up on the saints.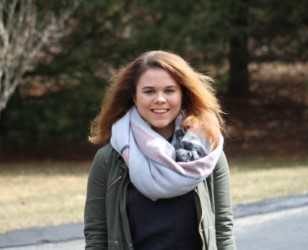 "Liz Lococo is thrilled to be serving God in ministry and artistry with the Capuchins. She is a creative Catholic who enjoys making theatre, music, and visual art. Having grown up in the Hudson Valley, she was exposed to many awesome Catholic communities including her childhood parish (St. Peter's of Kingston,) Camp Veritas, and Catholic Hudson Valley Young Adults. CYFM was a later realization. At SUNY New Paltz, she majored in theatre and became very involved in Catholic Campus Ministry. It was during these years that she was attracted to service and ministry. In January of 2018, she had the opportunity to attend a conference led by the Fellowship of Catholic University Students that changed her life. There she was inspired to pursue a career that would fill not only her creative passions but also benefit the Church and nurture her relationship with God. She began volunteering with St. Joseph's youth group that spring. There she met Tom Brinkman (Executive Director) who, among many,  recommended that Liz visit CYFM. After attending Family Festiva and seeing the love and faith shared in this community, she knew that she had to share in that. Throughout her senior year of college, in addition to serving her campus ministry as president, she attended many retreats at CYFM. This helped prepare Liz to serve as a CCV this year, also as director for the Acting Camp at Veritas and rector/assistant director for CLASP 2019. Having the ability to honor and praise our Lord in creative ways is an absolute blessing. She could not be more grateful to her family and friends for supporting her in this year of service."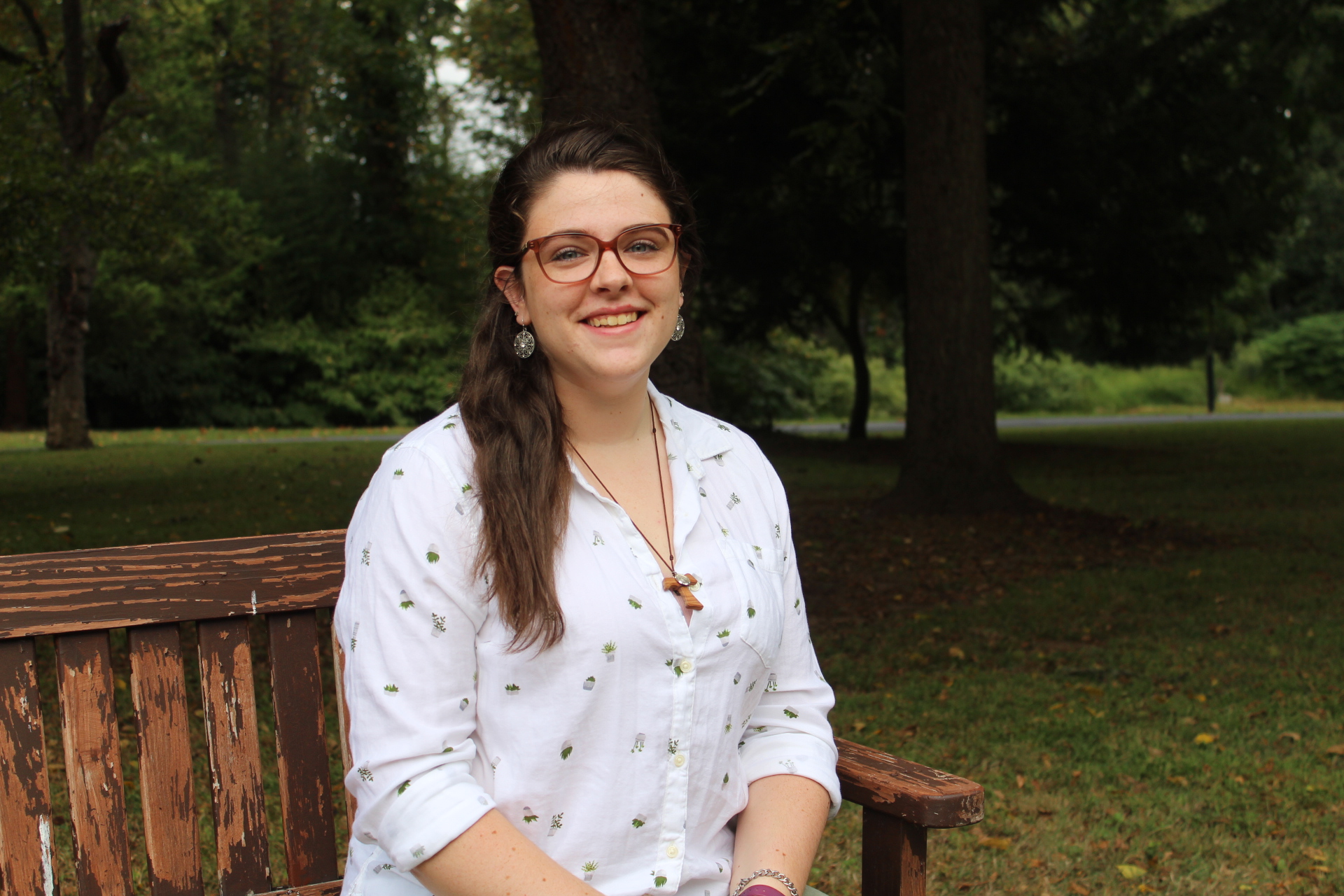 Alma Vera daughter to Felipe Vera and Alma Montelongo is the third of four sisters. She grew up in a very lively household, which has not stopped growing with the addition of now six nieces and nephews combined between her two older sisters! She was born in Houston, Texas but currently lives in Columbus, Indiana with her parents. Naturally, she loves listening to country music but because of her Mexican background also enjoys the occasional traditional Mexican folk dance.
Alma is currently a student at Marian University in Indianapolis majoring in Health and Human Services with a minor in Psychology. She will be taking a gap year to serve at CYFM. She enjoys taking walks or reading a book any chance she gets. Black coffee with just a little bit of honey if available is her go to each morning.
Alma currently helps with the hispanic youth group at her home parish—St. Bartholomew, but as her responsibilities and involvement grew, she was invited to start thinking more seriously if she was living out the life that God was calling her to.
She first heard about CYFM from the youth minister who currently works at St. B's. Scotty Biggs is a former CCV himself and motivated Alma to think about what her ministry work meant to her long term. He suggested that she consider spending a year dedicated to serving the Lord in order to allow herself all the growth in ministry, spirituality, and community living that CYFM offers!
Alma will be the first of her sisters to move away so far from home, which makes her a little nervous, but she's so excited to immerse herself in her work with CYFM and learn as much as she possibly can. She also is reassured in knowing that Mama Mary will be watching over and interceding for her all along the way!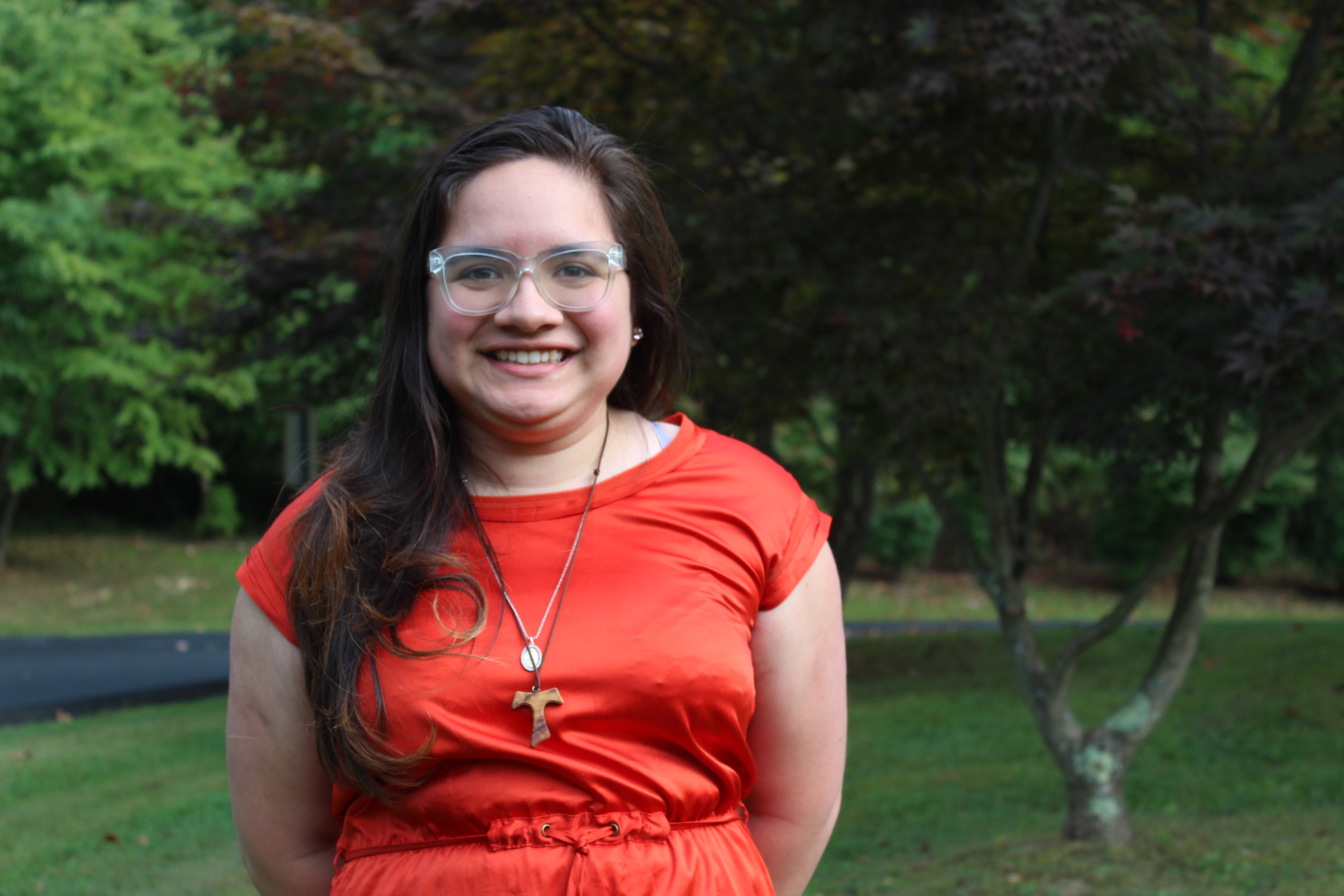 2017 - 2018
Andrew Pugliese – SUNY Oswego
Krista Sudyk – Wheeling Jesuit University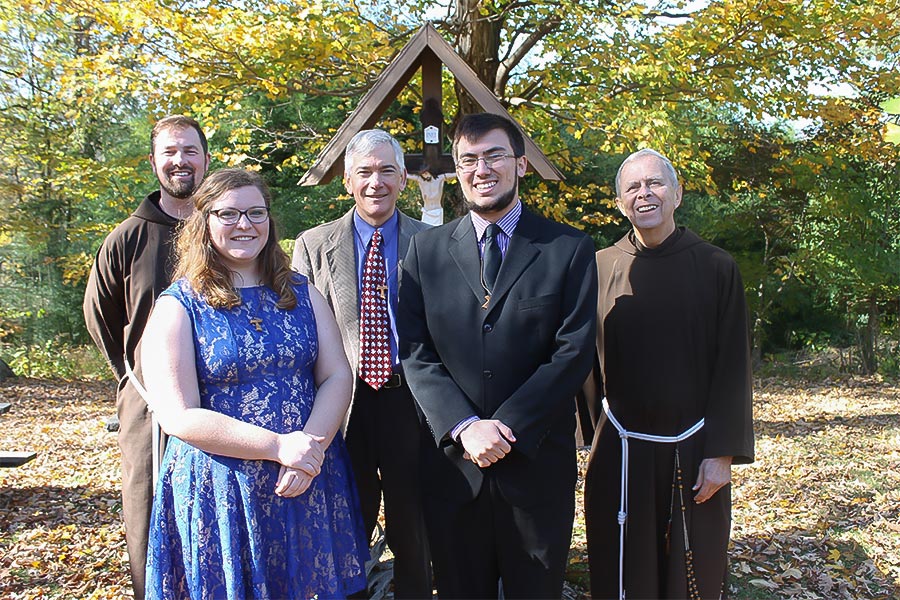 2016 - 2017
Dan Adrat – St. Bonaventure University
Ryan Gagnon – Rensslaer Polytechnic Institute
Nick Goldberg – SUNY Cobleskill
Katey Santilli – Providence College
Vanesa Zuleta – Providence College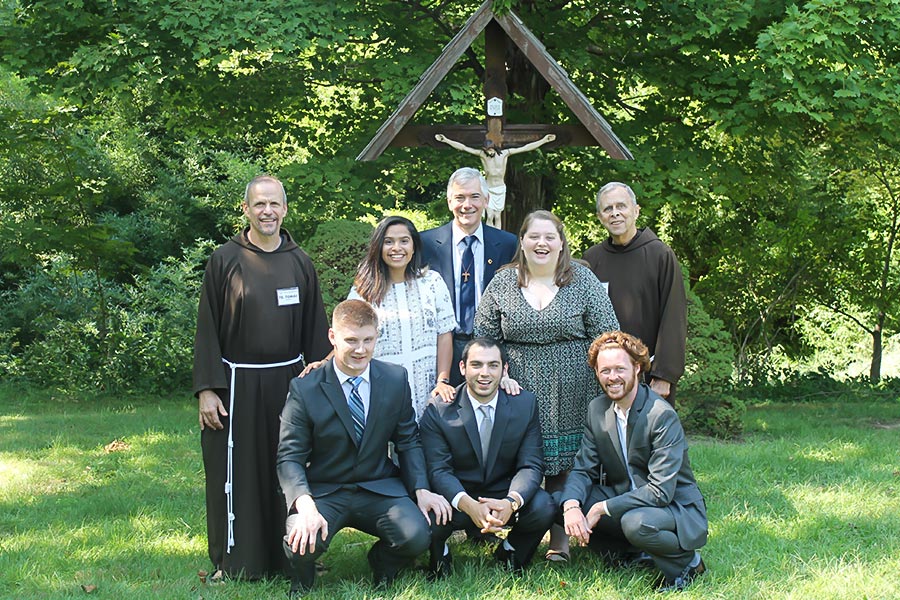 2015 -2016
Amanda Bielat – Marywood University
Paul Francisco – Providence College
Valerie Kisselback – College of Holy Cross
Mary Mullan – Hofstra University
Samantha Pashel – Saint Vincent College
2014 - 2015
Kelley Borowy – Providence College
Megan Capurso – Mount Saint Mary College
Katherine Cavazzini – University of Scranton
Hollis Dunlop – Providence College
Lindsay Gilbert – Western Conn Univ/Providence College
James La Grutta – Siena College
Joe Moreshead – Fordham University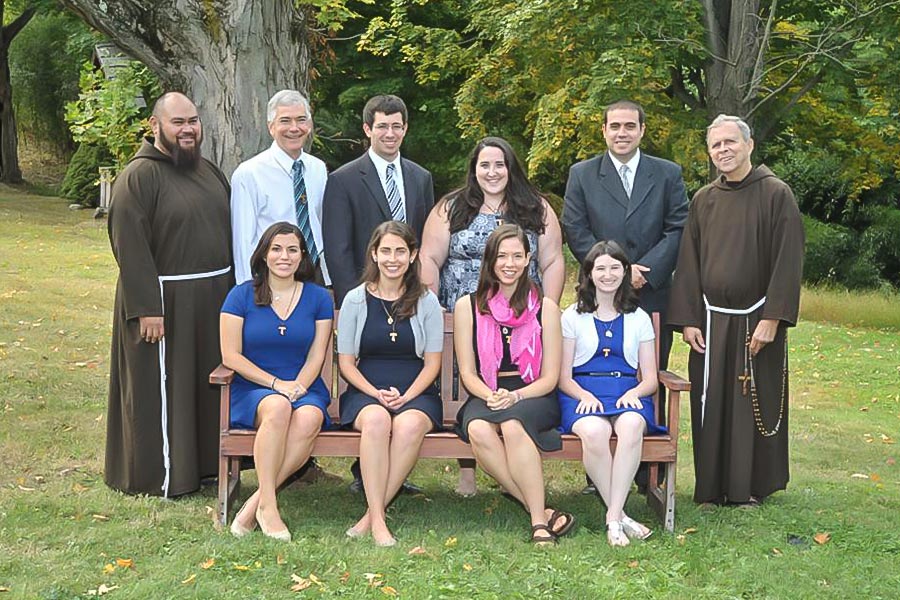 2013 - 14
Scotty Biggs, Eastern Kentucky University
Courtney Callanan, University of Rochester & Boston College
Katie Rotterman, The University of Scranton
Lauretta Ruppert, Xavier University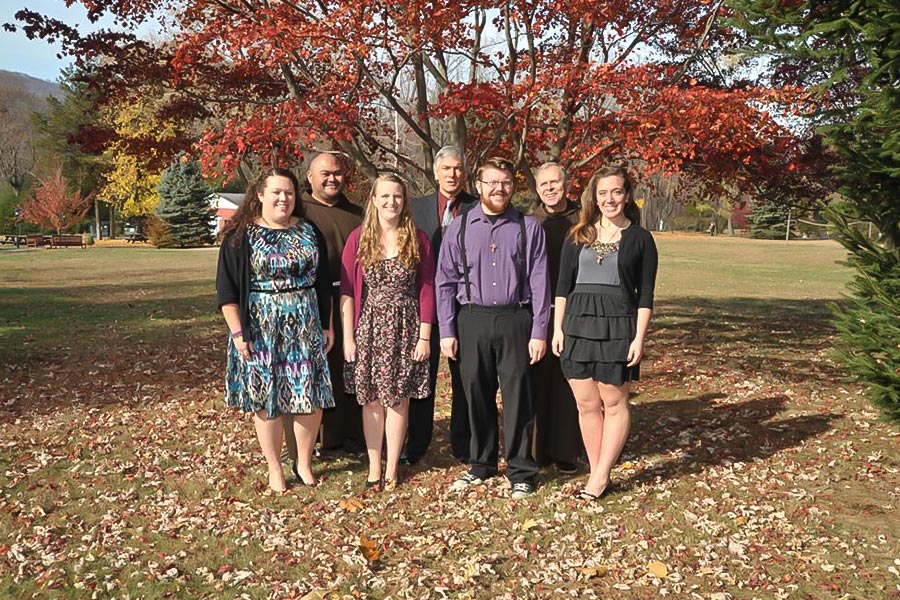 2012 - 13
David Carvalho – Siena College
Robert Gadomski – The University of Scranton
Michael Mejia – Trinity College
Lauren Numrich – Siena College
Carina Scecchitano – Dutchess Community College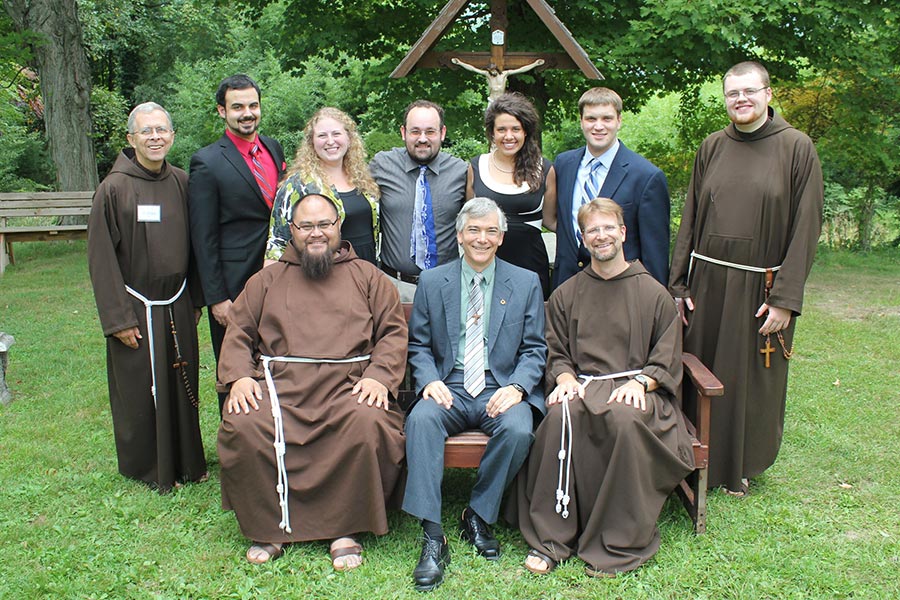 2011-12
Caitlin Cienski – Hofstra University
Angela Cortese – Orange Community College
William Grogan – University of Scranton
Kelly Hughes – Providence College
Amy Kelley – Western Connecticut University
Joseph Lindzius – Loyola University & University of Illinois
Katherine Purple – The Catholic University of America
Kaitlyn Steele – Loyola University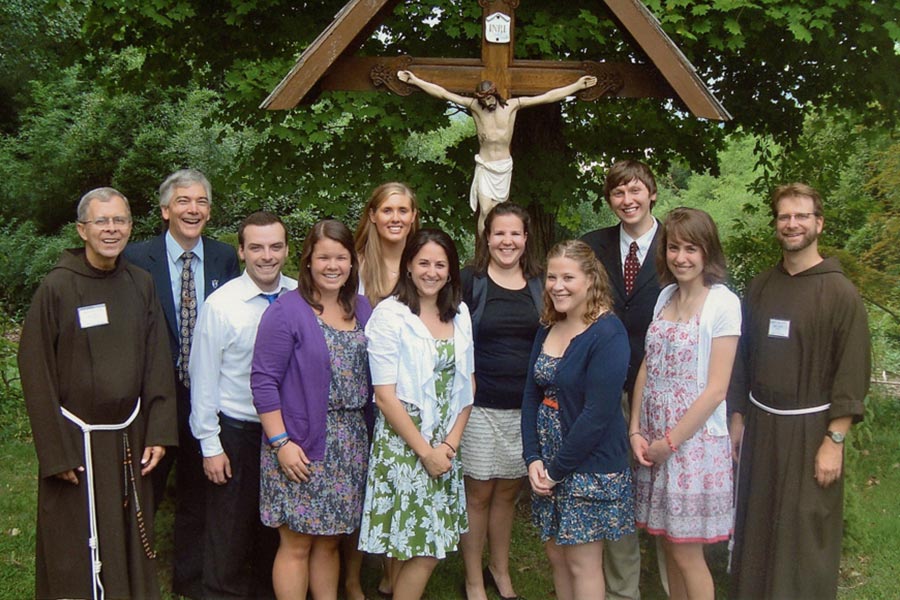 2010-11
Andrea Carrera – Santa Clara
Elizabeth D'Onofrio – St. Bonaventure University
Vijay DaCosta – Le Moyne College & Fordham University
Benjamin DeTrempec – United States Military Academy
Christine Guariglia – Scranton University
Matthew Patella – Catholic University
Amy Schille – Central Washington University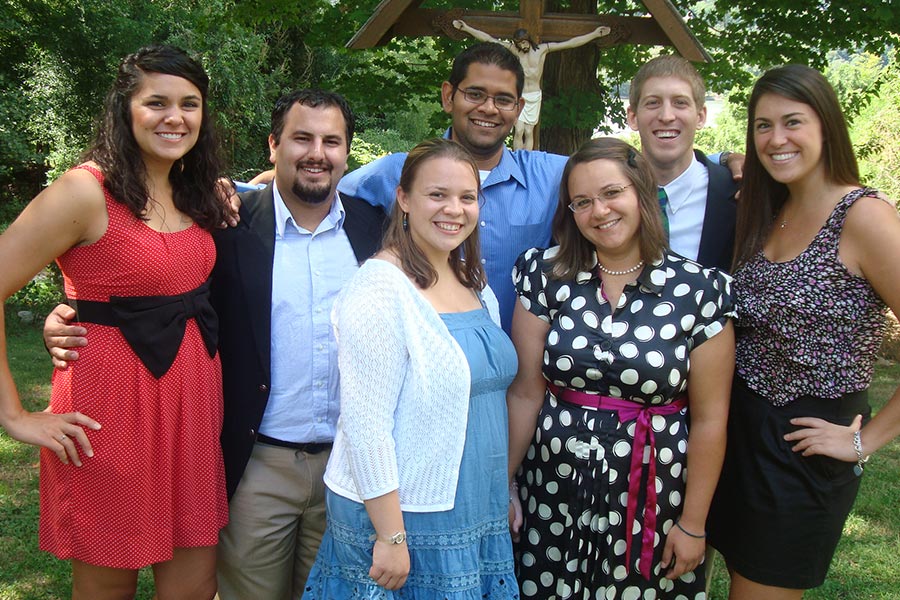 2009 - 10
Cara Annese – Assumption College
Anthony Iraola – College of St. Rose
Mary Kate Lowe – Millersville University
Brian Niemiec – Catholic University
Katie-Sue Scullin – Providence College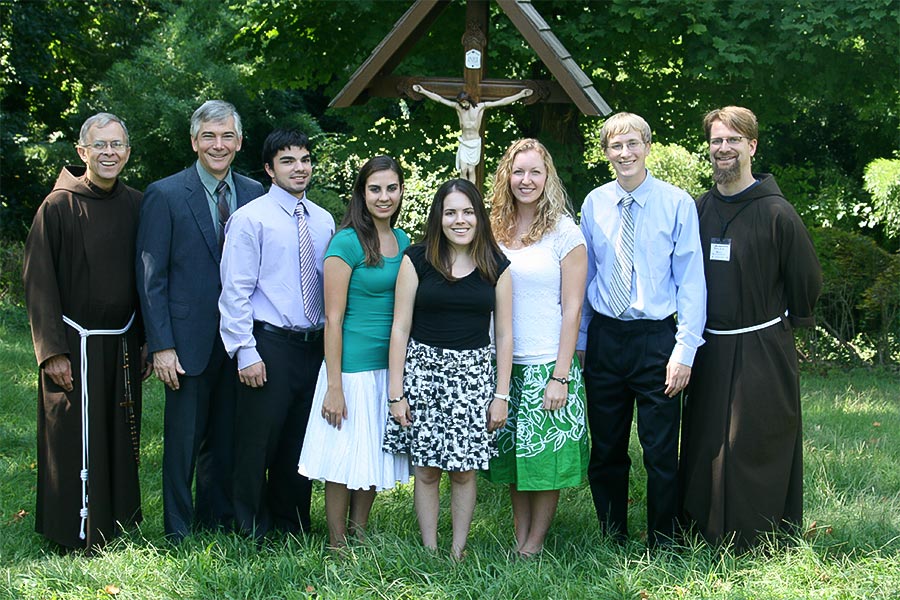 2008 - 09
Mary Beth Bumbolow – Sienna College
Jenna Connor – University of Dayton
Martine Joseph – Iona College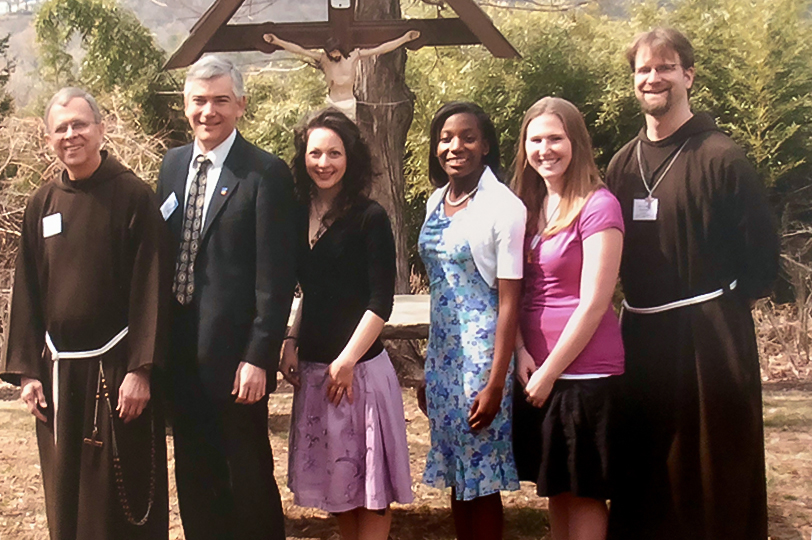 2007 - 08
Matthew Fallon – Catholic University
Emma O'Donnell – Catholic University
Jennifer Owens – St. Bernard's School of Theology and Ministry
Maureen Weissler – Fontbonne University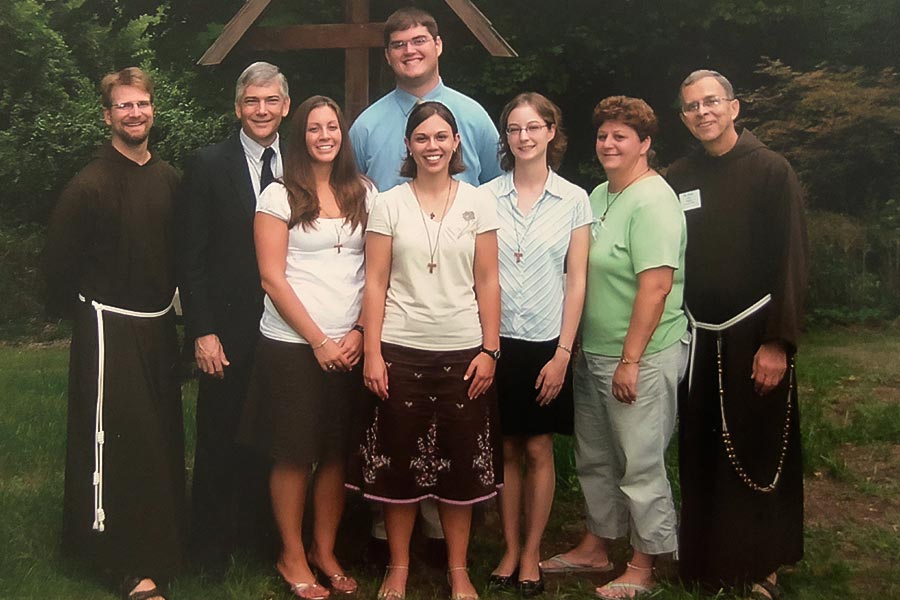 2006 - 07
Diana Caporaso – SUNY New Paltz
April Reece – UNC Greensboro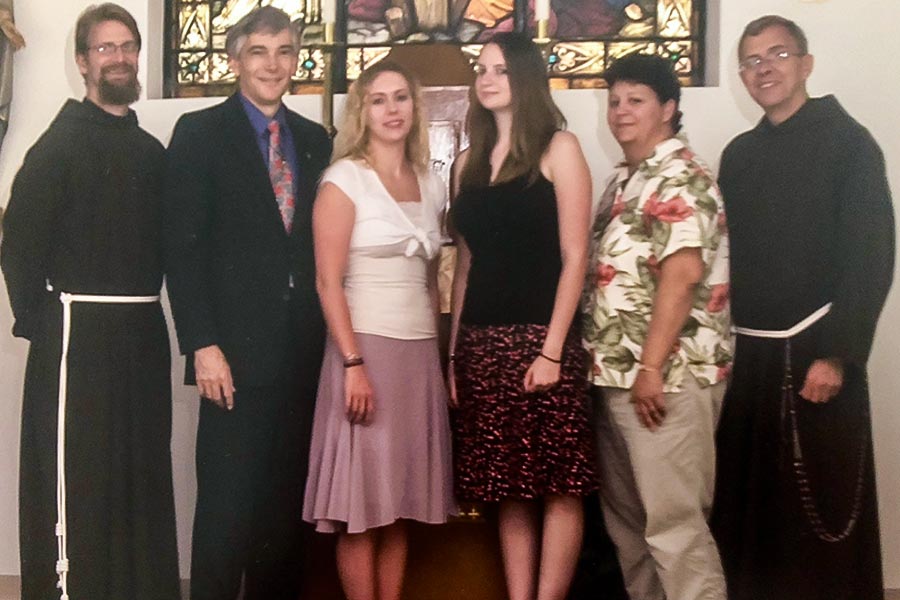 2005 - 06
Claire Lajoie – Assumption College
Lori Rogers – Marquette University
Ann Schwartz – Shippensburg University
Mike "Pokey" Tenney – Catholic University
Maureen Weissler – Fontbonne University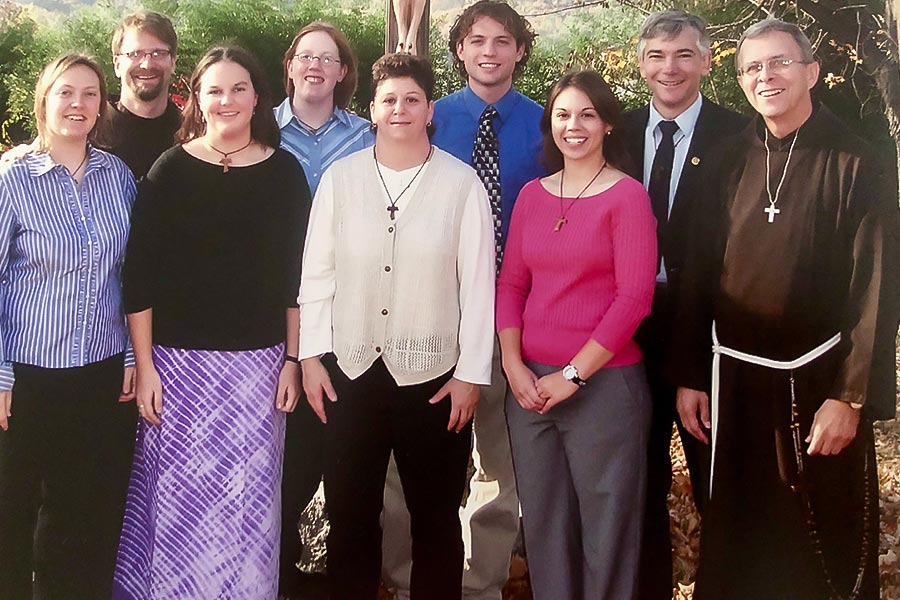 2004 - 05
Marie Jochum – Catholic University
Melissa Lees – Marywood University
Karla Pruemer – St. Louis University
Edward Rogers IV – Catholic University
Elizabeth (Liz) Sjoberg – Mary Washington College
2003 - 04
Kerry Durkin – Providence College
Michelle Kelley – SUNY New Paltz
Erik Lenhart – USMA West Point
Kathleen (Katie) Pinard – St Joseph's College
Lauren Schwer – Boston College
Jason (Jay) Sclafani – Boston College
2002 - 03
Diane Conroy – University of New Hampshire
Theresa Donnelly – SUNY Binghamton
Kristen Hempstead – Loyola Univ.- New Orleans
Tania Tolentino – St. Thomas Aquinas College
2001 - 02
Peter Baltutis – University of Richmond
Andi Comfort – University of Dayton
Charles Mailloux – Boston College
Philip Oslin – University of Scranton
Jessica Robinson – University of Scranton
Christella Short – St. Bonaventure University
2000 - 01
Kevin Corr – University of Scranton
Mandy Dillon – University of Notre Dame
Christine Driessen – Catholic University
Kelly Gradale – Providence College
Len Mancini – University of Scranton
Sean O'Driscoll – University of Texas
1999 - 2000
Tom Andriello – Syracuse University
Michael Chiappone – St. Joseph's College
James Hanley – Monroe Community College
Kelly Krug – LeMoyne College
Tara Seib – Dillon – Loyola College
Leah Thomas – University of Notre Dame
1998 - 99
Monica Bomkamp – University of Dayton
Laura Bouchard – University of Virginia
Christopher Dionne – St. Joseph's College
Drew Krafcik – University of Dayton
Court Gebeau – Trenton State University
Rita Richardson – DeSales University
1997 - 98
Beth Palumbos-DeBeech – SUNY Oswego
Kevin Dowd – Harvard University
Matthew Dougherty – University of Dayton
Patrick Dulzer – University of Dayton
Kelly Johnson – Holy Cross
Megan Shepherd – University of Notre Dame
1996 - 97
Patrick Barredo – University of Notre Dame
Kevin Dowd – Harvard University
Beth Bradon-Phillips – Rice University
Robert Purcell – University of Notre Dame
1995 - 96
Johnny Aldas – University of New Mexico
Michael Kravatz – Fordham University
Brian McConville – University of Notre Dame
Michael Thurlow – University of Notre Dame
1994 - 95
John Campbell — Southern Connecticut U.
Kennith Rodrigo – SUNY Stonybrook
1993 - 94
Rob Duncan — Fairleigh Dikenson University 
David Dziena — Iona College