On Saturday, November 18, 2017 the Church formally recognized our Capuchin brother, Fr. Solanus Casey, as a Blessed and so on his way to being canonized.  Solanus had ministered to the People of God in New York State, among other places, in the last century and was well-known for his compassionate approach to all people and his ministry of healing.
Solanus Casey was born on November 25, 1870 in Oak Grove, Wisconsin to a large family of Irish immigrants.  After working in many jobs, including as a streetcar operator and a prison guard, he decided to enter the seminary and was ordained a priest in 1904.  Because of difficulties with his academic training, he was ordained as a "simplex priest" and so was not allowed to hear confessions or to preach.
He was often assigned as the porter of the friary, answering the door and assisting the people who came there looking for assistance of many kinds.  He soon became well-known for his patient and compassionate way of dealing with people and his holiness became apparent to all who met him. Many healings were attributed to his intercession during his lifetime.
Blessed Solanus served in parishes in New York City and Yonkers and Detroit.  In Detroit, he established a soup kitchen during the Depression which continues to feed the hungry today and is the center of a very large charitable operation in his name in that city.   He was tireless in his work to help people in whatever way he could, always providing a sense of hope and of God's care for each person. He was so confident that God was graning what was best for the person who came to him for his intercession that he often said "Thank God ahead of time!"
Blessed Solanus died on July 31, 1957 and over 20,000 people went by his coffin before his burial in Detroit.  The Church celebrates our Capuchin brother liturgically on November 3.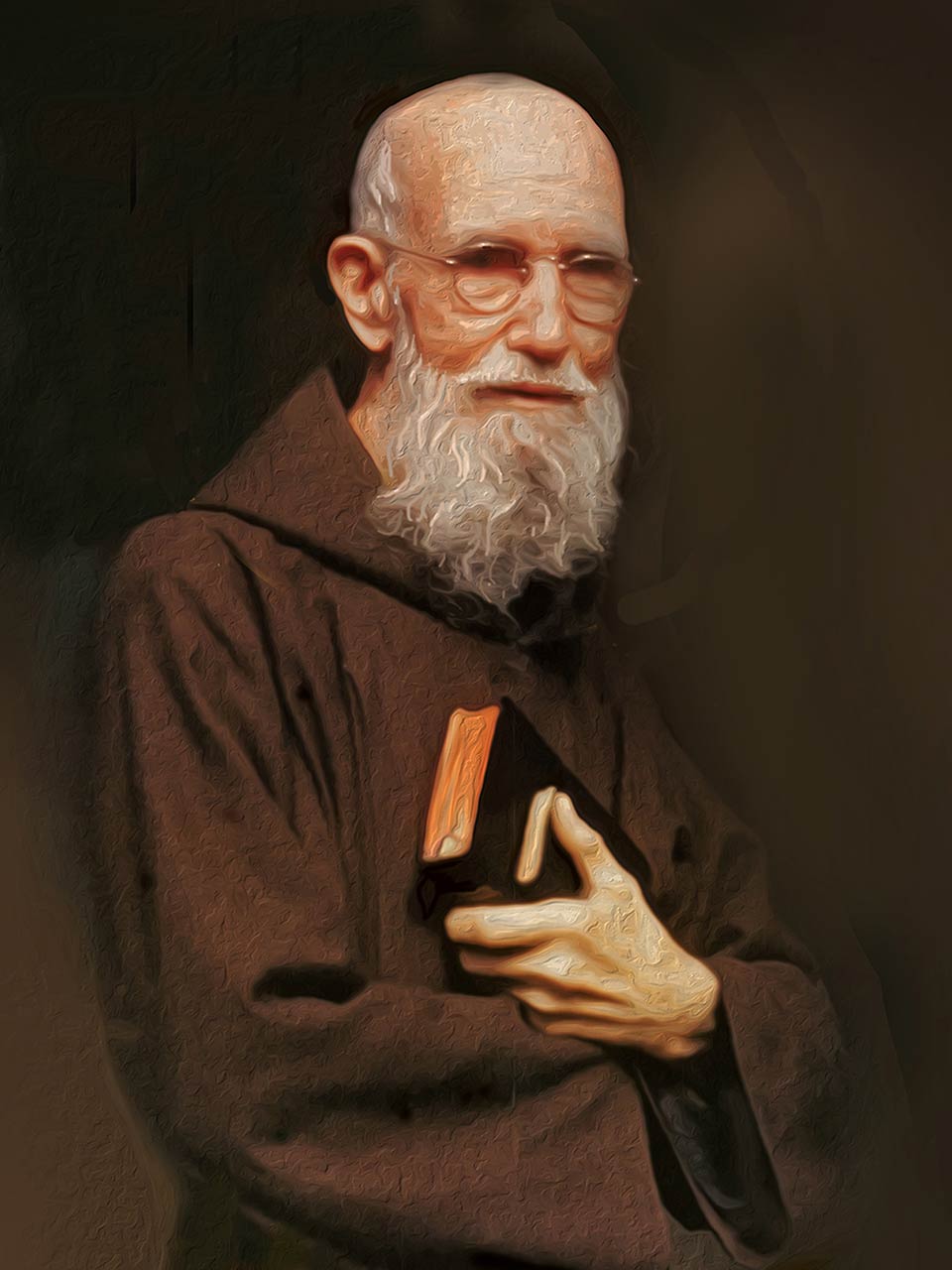 Prayer
O God, I adore You. I give myself to You.
May I be the person You want me to be,
and May Your will be done in my life today.
I thank You for the gifts You gave Father Solanus.
If it is Your Will, bless us with the Canonization of
Father Solanus so that others may imitate
and carry on his love for all the poor and
suffering of our world.
As he joyfully accepted Your divine plans,
I ask You, according to Your Will,
to hear my prayer for… (your intention)
through Jesus Christ our Lord. Amen.
"Blessed be God in all His Designs."