All three of our outreach programs have both faith and service at their core.
These three programs are College Capuchin Outreach Program (CCOP), Capuchin Outreach Program (COP), and Capuchin Appalachian Mission. The purpose of these programs is to continue the mission that God gave to Saint Francis of Assisi, "go forth and rebuild my Church."
COLLEGE COP
What better way to spend your college winter break than by making new friends and serving the Lord?!
Christine Logigian, CCOP Participant: "College COP was an awesome experience! It brought me closer to God and others by living out the teaching of St. Francis, community, simplicity, and service. To be able to share the Eucharist with others and see the enthusiasm they have for God and his ways helps to build a stronger and deeper faith and enhance the experience.
Based in Garrison, New York, CCOP begins on the first Sunday after January 1st and goes until Thursday afternoon. During the day the participants work at various jobs around the Hudson Valley area. Some of the work sites consist of manual labor (Habitat for Humanity) while others involve more interaction, these sites include nursing homes and hospice care centers. In the evenings the workers return and have time for fellowship and faith building. Every night there is a theological reflection on the day's work.. At the end of the week there is a talent show where all the participants can do skits and show off their God-given gifts. This program is consistently one of the most popular at CYFM and often has a waiting list.
SUMMER COP
Teresa Nadareski, COP participant: "As I bowed my head to receive my Tau cross and to be commissioned for service that Sunday evening, I knew that the upcoming week was going to be awesome. We were able to serve in many different ways- by helping the homeless at Newburgh Ministries, visiting those living with end-stage cancer at Rosary Hill, bringing joy to the seniors at Cortland Manor, helping out at the Mustard Seed with the children of migrant workers, and teaching and playing at the three different bible schools or working with Habitat For Humanity. Each of us learned how to use our faith to bring Christ to the people we served."
The Capuchin Outreach Program is a week of opportunity for high school students to work in the service of others while learning about and increasing their faith. Days are spent working at various ministry sites around the Hudson Valley area.  Site work may include manual labor, building beds for children without any, visiting the elderly in nursing homes or the sick at hospice centers, or working with children at our popular Vacation Bible School. Each evening participants meet in theological reflection groups and through guided meditation and discussion discover the presence of God in the day's experiences. The week winds up with a talent show in which participants share their God-given gifts. This program is consistently one of the most popular at CYFM and often has a waiting list.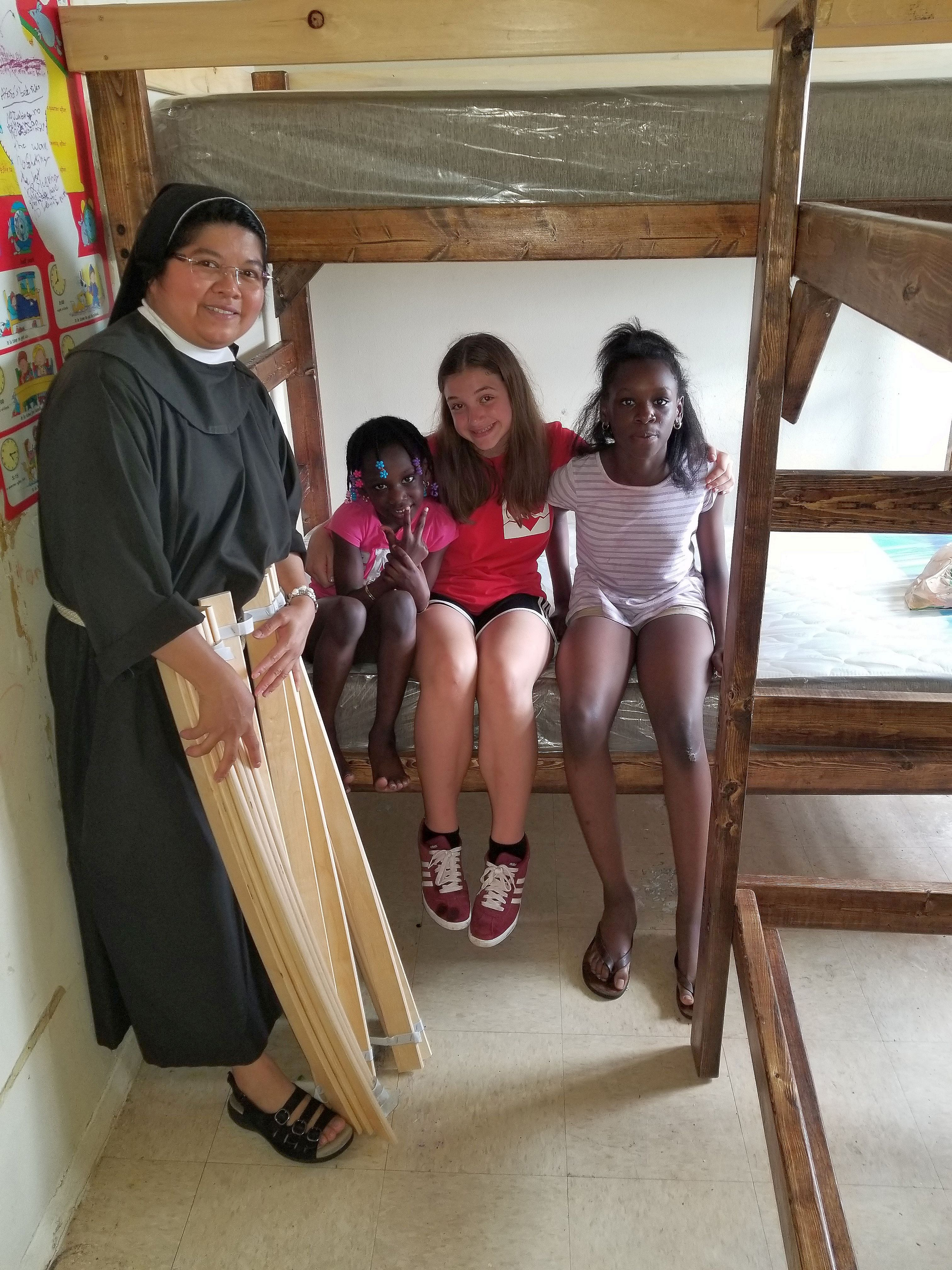 APPALACHIA MISSION
St. Francis of Assisi and St. Anthony of Padua showed us a powerful way to serve God: by helping those in need. As Capuchin Franciscans, we are ever mindful of this holy mission, to which we are called by our devotion to Our Lord Jesus Christ. In this spirit and tradition of St. Francis and of St. Anthony, our Capuchin Youth & Family Ministries brings hope and real-world aid to very poor families both here in our own backyard, and in rural Kentucky, where the need is chronic and severe.
A donation, a simple gesture helps alleviate suffering and improves the lives of so many, not only our brothers and sisters living in extreme hardship in New York and in Harlan County, KY, but also those participating in the mission of service. This experience proved an impetus for many involved in CYFM outreach programs to make service to the needy an integral part of their lives: And they continue to transform our world.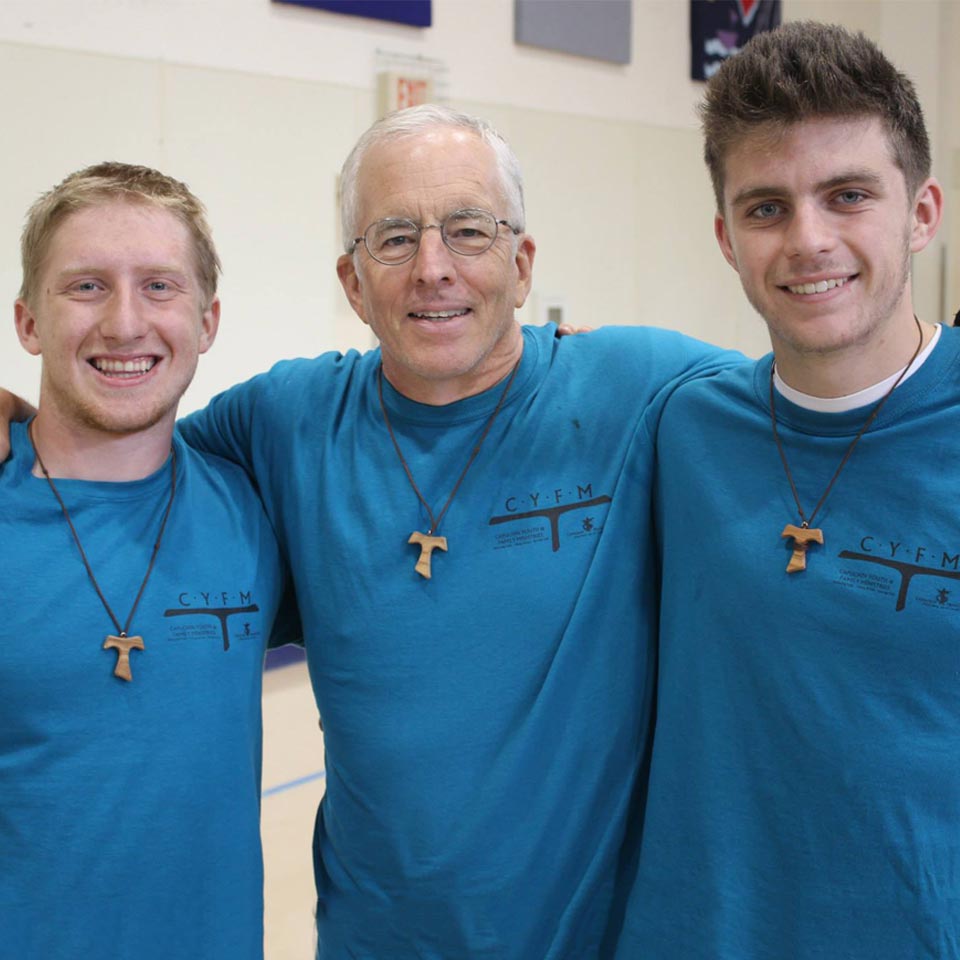 This year, CYFM is celebrating the 27th Anniversary of the Capuchin Appalachian Mission and we humbly invite you to join us as a vital part of this communal endeavor. Come along with us as a Companion in Service through your prayers and financial support. Without your support, this Mission and the good work that these outreach programs engender would not be possible. The Mission has come a long way and improved many, many lives over 27 years. Our Mission takes on special significance as we engage in: the Corporal (feeding the hungry, sheltering the homeless, visiting the sick) and Spiritual (counseling the doubtful, comforting the sorrowful, praying for the living and the dead) works of Mercy. The Capuchin Appalachian Mission holds these works of Mercy at its very core. Pope Francis reminded the Jubilee Audience in January 2016 of Pope Saint John Paul II's words, "…the mercy we receive from the Father is not given solely for our benefit, but for the good of all, by transforming us into instruments, missionaries of mercy. By being such missionaries, we come to experience more deeply the gift of mercy in our own lives."
I found a sense of purpose in my life during Capuchin Outreach Program and fell in love with my faith.
These words come to life when you learn the impact these outreach programs have on the participants:
"The Capuchin Appalachian Mission really helped me grow … I am inspired to bring the Mission and CYFM home with me. I really want this mission to last throughout the year and not just for 9 days in July. This was only the beginning." – Elizabeth
"The Appalachian Mission is a constant reminder of what it means to be a child of God; I feel graced to have been able to experience it. The call to serve and the answer thereto feels much stronger in my life because of it." – Sean
"I found a sense of purpose in my life during Capuchin Outreach Program and fell in love with my faith." – Kaitlyn
We invite you to join us, to enter into mercy and become a part of the wonderful community of CYFM by making a donation. As we count down to our departure date for the Appalachian Mission, we urgently need to secure resources to fund this and our other outreach programs. Your altruistic donation can move mountains as high as the Appalachians themselves. Just $50.00 will help our Outreach Ministry provide for two families, $100 will buy plywood to make dearly needed repairs to families' homes, and $750 will give a family a roof that doesn't leak – proudly constructed and installed by our intrepid missionaries.
Your selfless contribution in will make it possible for young people to grow in their love for the Church through service. Please consider joining us again as we celebrate 27 years of the Capuchin Appalachian Mission and share His word and love with those who need it most.
Appalachian Mission Application Packet 2020
PRAYER & SERVICE RETREATS
We'll supply meaningful service and a joyful community with which to work and pray.
Gather with a small community who share your hunger for prayer and your passion for service for an evening of prayer and reflection at St. Michael's Capuchin Friary in Brooklyn. Then on Saturday morning head out to the streets of New York City to meet Christ as you engage in service at a soup kitchen, repairing a home, or another form of ministering to our brothers and sisters. Return to the friary late Saturday afternoon for reflection, fellowship, and a meal.
You provide the desire to engage in Gospel service and community; A stipend of $50 covers lodging, materials, and meals.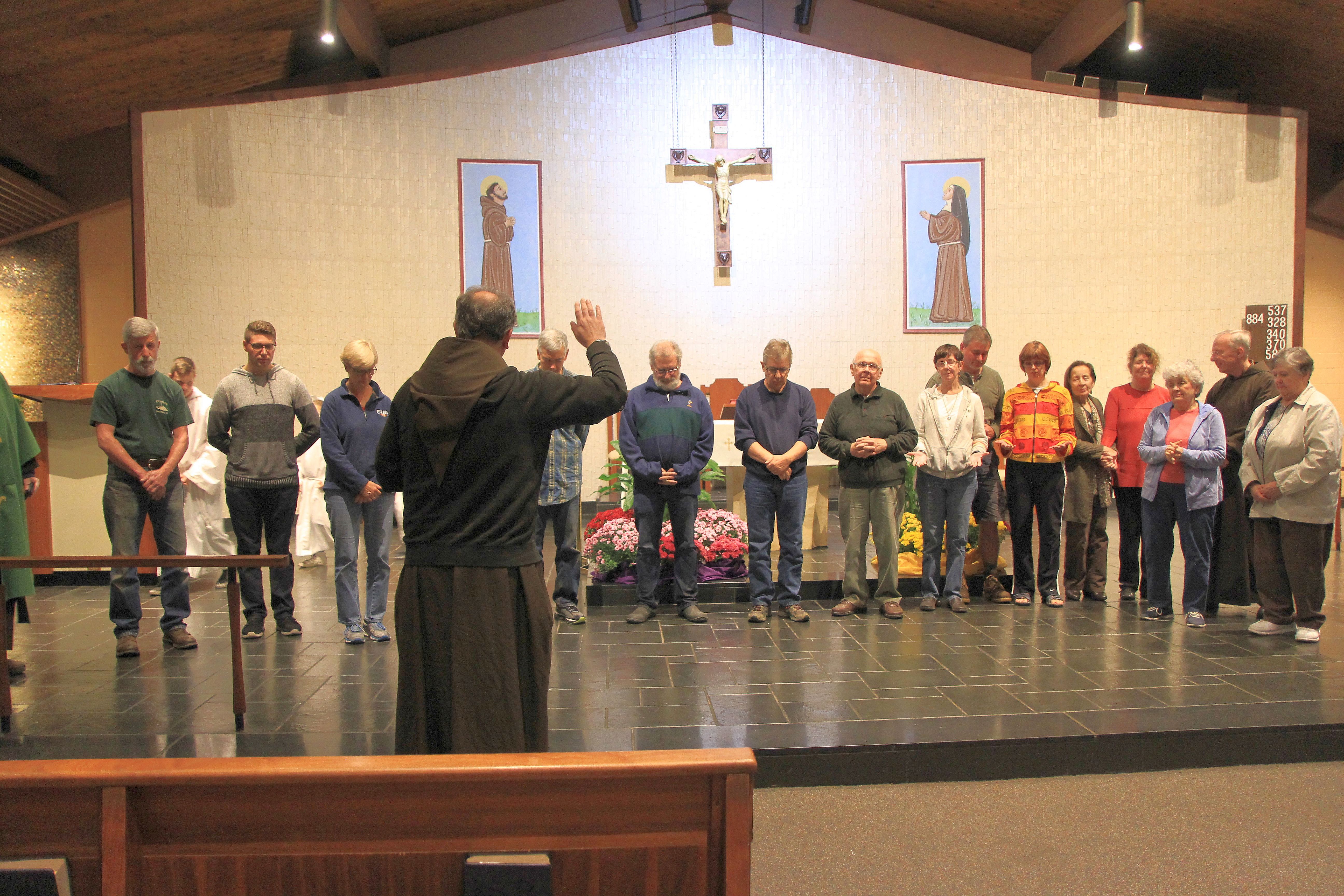 CONTACT US FOR MORE INFORMATION ON OUR OUTREACH PROGRAMS